Student Police Academy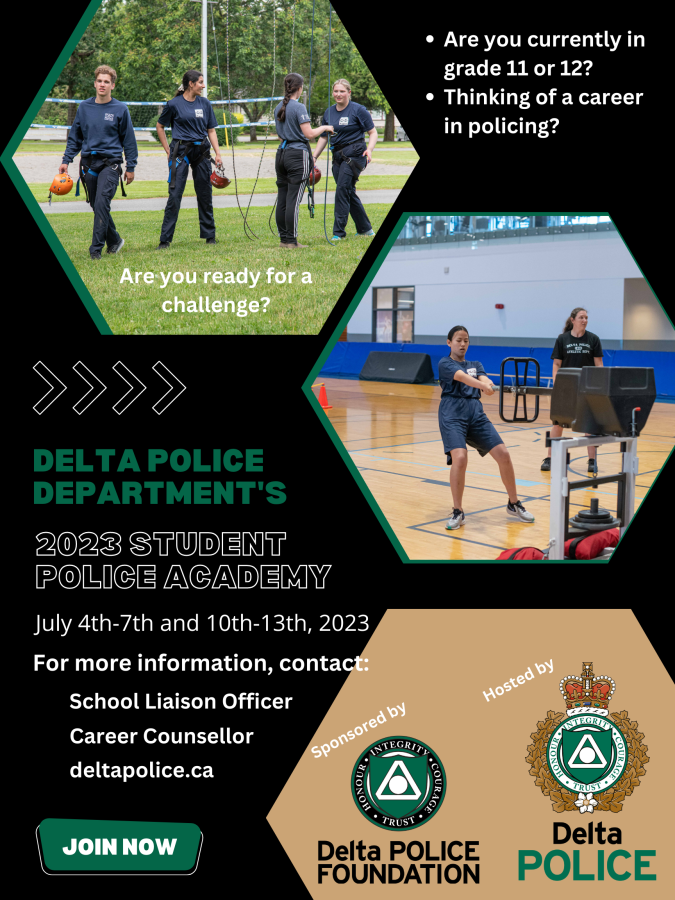 The Delta Police Department School Liaison Officers host an annual Student Police Academy during the first two weeks of July.  The program is offered to a diverse group of students who have demonstrated positive leadership attributes and decision-making at school and within the community.  The Academy will give students an inside look at policing, allowing student to see if a career in service is a good fit for them.
The Academy entails physical fitness, legal studies, team-building, communications skills, dress and deportment, problem-solving, stress management, and good citizenship.  And it's a good way to spend two weeks!
Now Accepting Applications!
Applications due April 7th, 2023
Please email completed form to:  [email protected]
Pink Shirt Day
SLO officers are a vital link between the Delta Police Department, the Delta Fire Department, the Delta School District and the youth in the community with respect to Pink Shirt Day events and activities annually.
After school activities
SLO's participate in and facilitate after school activities at Chalmers Elementary and Port Guichon Elementary.