Deputy Chief Harj Sidhu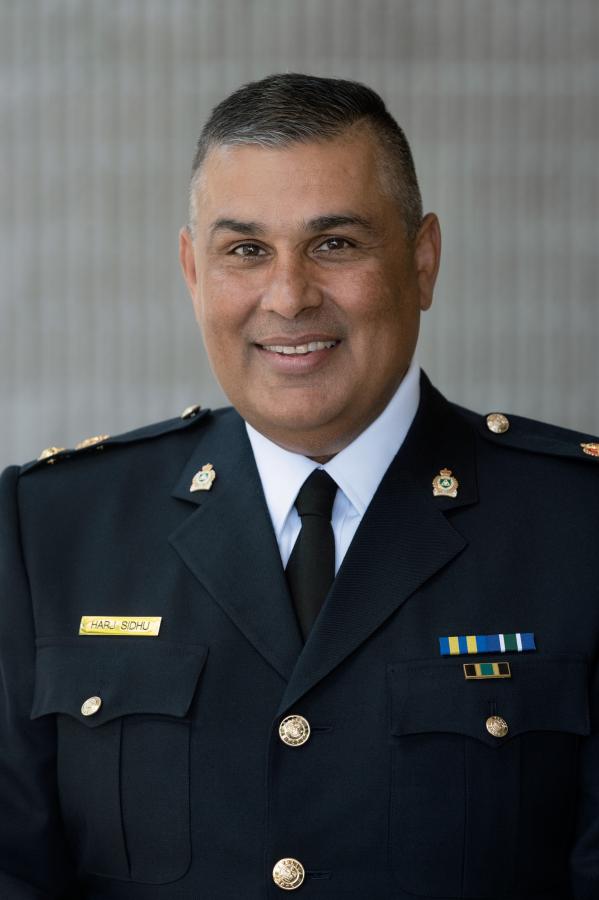 Deputy Chief Harj Sidhu was named to his position in January 2021, and is the department's first South Asian Deputy Police Chief. He has been a member of the Delta Police Department since 1993, beginning his policing career at the department as a recruit constable. 
Deputy Chief Sidhu is currently responsible for both frontline and investigative policing within the Delta Police Department. He has a strong commitment to collaborating with the community and stakeholders, working together to problem solve issues, and create solutions tailor made to Delta, and presides over the department's "No Call too Small" approach over policing. 
He worked closely with the Tsawwassen First Nation administrative staff to develop a model of policing deployment which recognizes cultural sensitivities and accounts for the needs of industrial, commercial and residential stakeholders. 
Deputy Chief Sidhu was the primary investigator on the high-profile Panghali homicide investigation, which led to a successful prosecution in a challenging case where the investigators had to rely on circumstantial evidence.
During his career in Delta Police, he developed and implemented the DPD's current service delivery model, the Delta Service Enhancement Plan, and created a computer software system that allows officers to account for their proactive activities. His work in this area resulted in a 25% reduction in property crime offences. 
Deputy Chief Sidhu has been instrumental in introducing Business Intelligence Systems that supports evidence based decision making throughout the organization.
He is an accredited Gold Commander for public order incidents, a graduate of the FBI Command and Executive Leadership Courses, and a graduate of the Sr. Management Institute of Police Program from Boston University.  He holds a BA in economics from the University of BC. 
When Deputy Chief Sidhu isn't at work he enjoys being on the soccer pitch with his daughters, and also living a simpler life on the family's blueberry farm.