Chief Constable Neil Dubord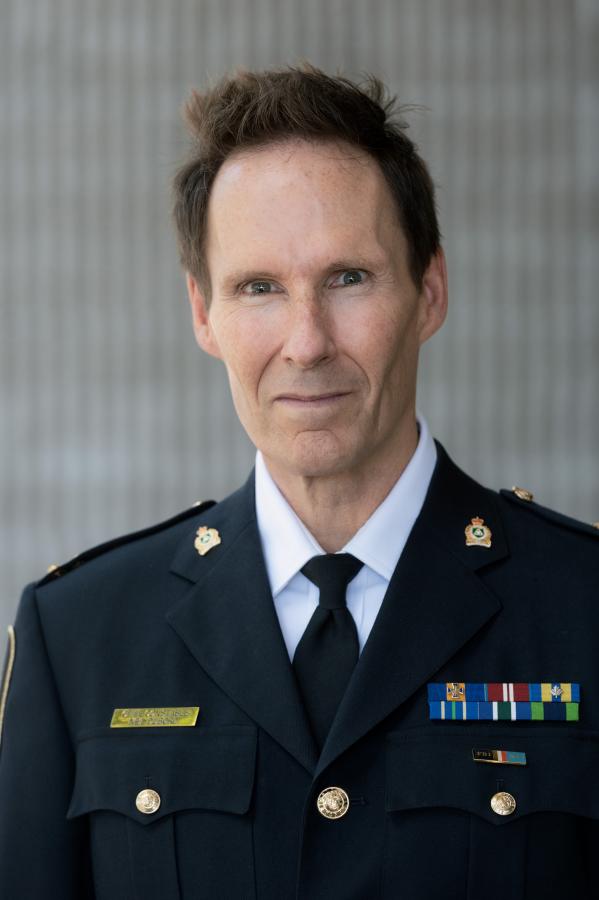 Chief Constable Neil Dubord joined the Delta Police Department on June 29, 2015 after three years as Chief of the Metro Vancouver Transit Police and 25 years with the Edmonton Police Service where he was the Deputy Chief in charge of Community Policing Bureau.
Chief Dubord brings to the Delta Police a career of working closely with the community. Some of his career highlights include:  the development and implementation of Community Action Teams, the management of the Neighborhood Empowerment Team, implementation of "The Spirit has No Colour", a cultural competence program in support of police working in diverse communities and the advancement of a community based service delivery model.
Chief Dubord is recognized nationally as an expert in critical incident command and was the Incident Commander in the Workers Compensation Hostage Taking in Edmonton. He is past president of the National Incident Command Working Group Association, has taught nationally at the Canadian Police College and is published internationally on the topic of Incident Command and Tactical Operations. He has been awarded the Police Officer Order of Merit from the Governor General of Canada, the Police Exemplary Medal and the Queens Diamond Jubilee medal.
He is a member of the International Association of Chiefs of Police, FBI National Academy, and FBI Law Enforcement Executive Development Association, and serves on committees for the Canadian Association of Chiefs of Police and the British Columbia Association of Chiefs of Police.
Chief Dubord holds a Master's degree in Leadership & Training from Royal Roads, graduated from the FBI National Academy and the FBI Law Enforcement Executive Development program, is a Canadian Human Resource Professional (CHRP) and successfully defended his dissertation to fulfill the requirements of his Doctor of Philosophy Degree in business from Northcentral University.